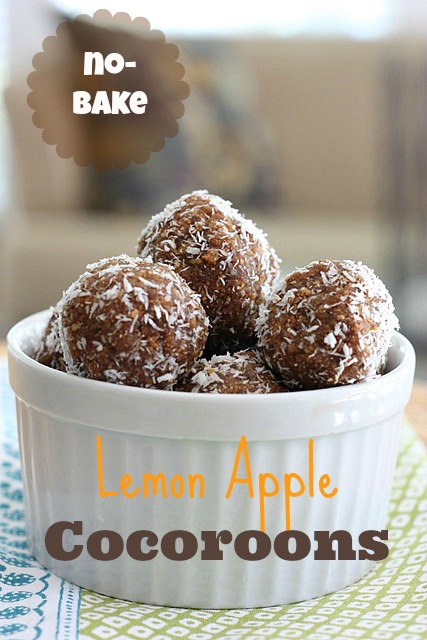 It's Recipe Redux time! This month is very exciting for me because we're featuring my very own topic: no-bake desserts and snacks. How fun is that? When developing this recipe I knew I wanted to make something with apples and lemon, but just wasn't sure how fresh apples would do in my 'roons.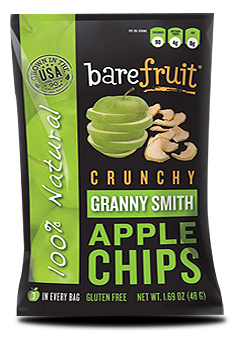 I decided to experiment with these Baresnacks dried apples. I love working with dried fruit in my homemade snacks because you get all the zing and crunch of fresh fruit without the moisture. These apple chips worked perfectly.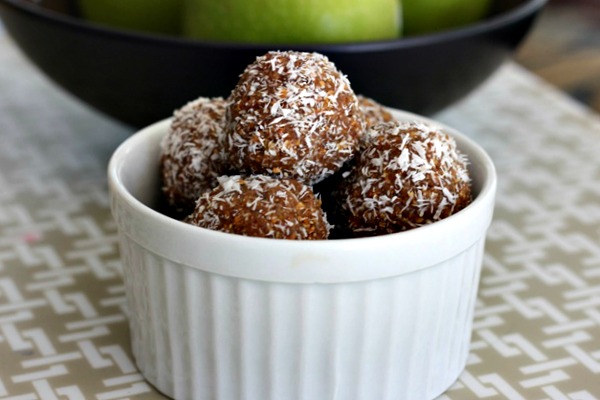 My 'roons came out great. Loaded with good fats and autumn spices, these little guys are like fall in a ball!  The perfect mid-day pick me up or after-dinner treat.
Here's the recipe:
Ingredients
10 Medjool dates, pitted
1/4 cup raw almonds
1/4 cup raw cashews
1/4 cup raw walnuts
1/4 cup unsweetened shredded coconut (plus extra for rolling)
1 Tbsp coconut oil, melted
1 cup Baresnacks dried apples
1 tsp vanilla
1 tsp cinnamon
1 tsp lemon peel
tsp pumpkin pie spice
Instructions
Place all ingredients into a food processor. Process until mixture will clump together between your fingers. Form into balls and roll in shredded coconut. Enjoy!
http://foodconfidence.com/2013/09/21/recipe-redux-apple-pie-cocoroons/
Don't forget to check out what my fellow reduxers came up with for no-bake desserts!