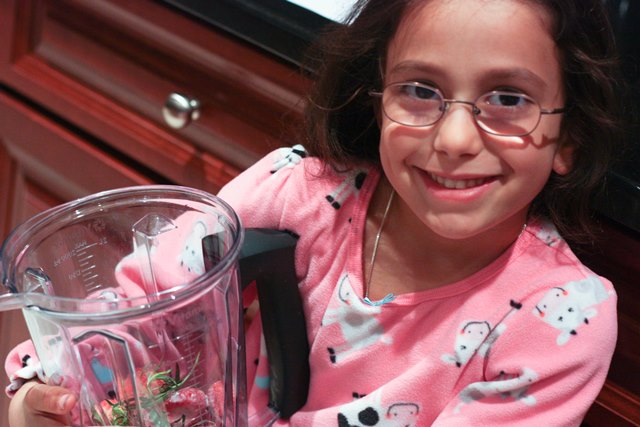 It's recipe redux time again.  You know we post on the 21st of each month?  It seems like  just yesterday I was writing about my Oscar-inspired meal. This month's theme kinda snuck up on me.  We are tasked to use herbs in a new and interesting (and healthy) way.  I cook with fresh herbs all the time, but I don't really use them in non-traditional ways.
I had to fall back on my go-to experimental vehicle — smoothies.  I have found you can put almost anything in a smoothie and it still tastes good.
My herb choice?  Tarragon.  Ever had it?  It kind of smells like licorice.  It's green and it's leafy.  It's one of the most potent antioxidants of all herbs and is commonly used as a toothache reducer, digestive aid, and appetite stimulant and sleeping aid.  My husband wanted nothing to do with it, but Norah was a willing participant in my experiment.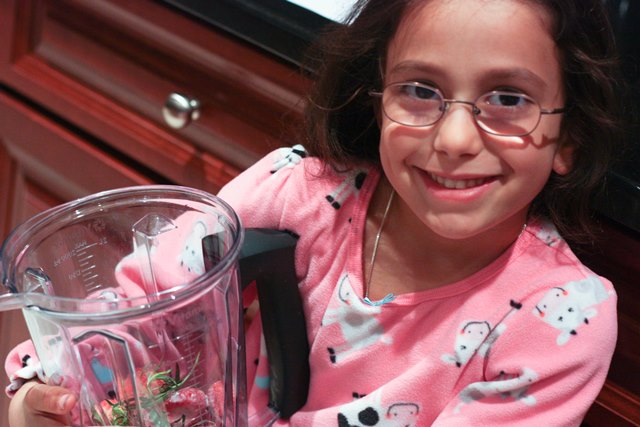 All you have to say is the word smoothie and she's got the Vitamix in hand.  Did she care there were green leaves atop her strawberry goodness?  Not one bit. She was probably just happy that her smoothie wasn't green!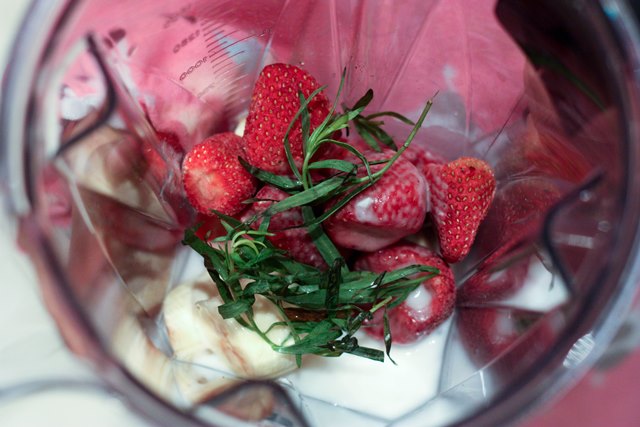 I used the ingredients I had on hand — a frozen banana, fresh raspberries, frozen strawberries, fresh tarragon, a strawberry Chobani yogurt and some coconut milk.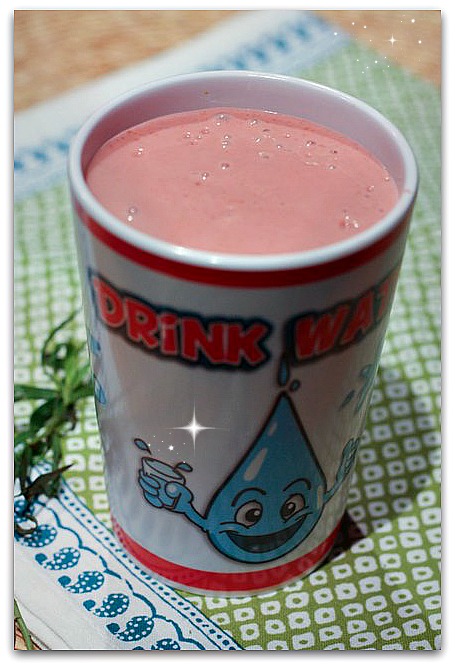 It was delicious and the perfect after dinner treat.  The tarragon gave it a little kick, but nobody seemed to care. I don't think you will, either.  🙂
Don't forget to check out my fellow reduxers using herbs in crazy ways below.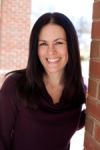 Danielle Omar is a nutritionist for busy men and women, focusing on creating personal eating strategies through her signature approach, "Learn it, Live it, Love it." She loves helping working parents, busy families, and stressed out professionals change the way they think about food. Join
Danielle's newsletter
for inspiration and tips to help you become a confident eater.