Products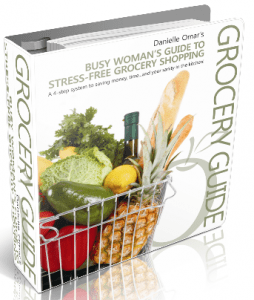 Want  to spend less time stressing about what to cook, and always have what you need on-hand to create delicious and easy-to-prepare meals?
By following a few simple steps before shopping, you can transform how you grocery shop and cook, and ultimately your health.
Guide includes step by step instruction, "Foundation Foods" grocery list, individual and family meal planners, and my unique "7 Ways" recipe collection.
 Learn more about my Busy Woman's Guide to Stress-Free Grocery Shopping here.