The idea behind Recipe Redux is to reinvent healthy eating by showing you how to make healthy food taste delicious.  This month's topic is small bites…a mini-portion of a sweet treat.  If you follow my blog, you know I am the anti-baker, so this month's topic presented a bit of a challenge for me.  I was considering going with one of my no-bake snack bars until I came across this passion fruit mousse at a birthday party for my daughter's friend.  The little girl's family is Brazilian and one of the desserts at this party was a very tasty but tiny portion of passion fruit mousse.  I thought…hmmm, this might not be too difficult to make and maybe I can health it up? So, I enlisted my trusty recipe developing partner (my momma) and we set out to make a healthy Brazilian "Maracuja."
Well, don't get too excited, folks because we kinda failed miserably.  This recipe only has three ingredients and none of them appreciated trying to be health-ified. We tried to substitute the sweetened condensed milk for evaporated skim milk. We tried to substitute the cream for almond and cashew creme.  We tried to replace the sugar with stevia. None of it worked.  The evaporated milk wasn't thick enough and the nut cream did not whip.  The stevia worked out fine and we actually did use it in the final product.  What I learned after this rather frustrating and tiresome ordeal was that some recipes are perfect just as they are.  :-)
And guess what?  This recipe is still healthy in my book.  Passion fruit is an amazingly healthy fruit.  The egg-shaped tropical fruit is a rich source of antioxidant vitamins C and A, as well as iron and potassium.  Passion fruit also contains somniferum, which is a sleep inducing property that can help with relaxation and restful sleep.  I'm laughing while typing this because we made this mousse on Sunday afternoon and by the time we finished and tasted it, it was about 8:00 pm.  I said to my husband around 9:00 pm that I was so tired, I actually felt like I had taken something.  I always have a hard time falling asleep and that night I was out 15 minutes after hitting the pillow. Coincidence?  I think not.  LOL.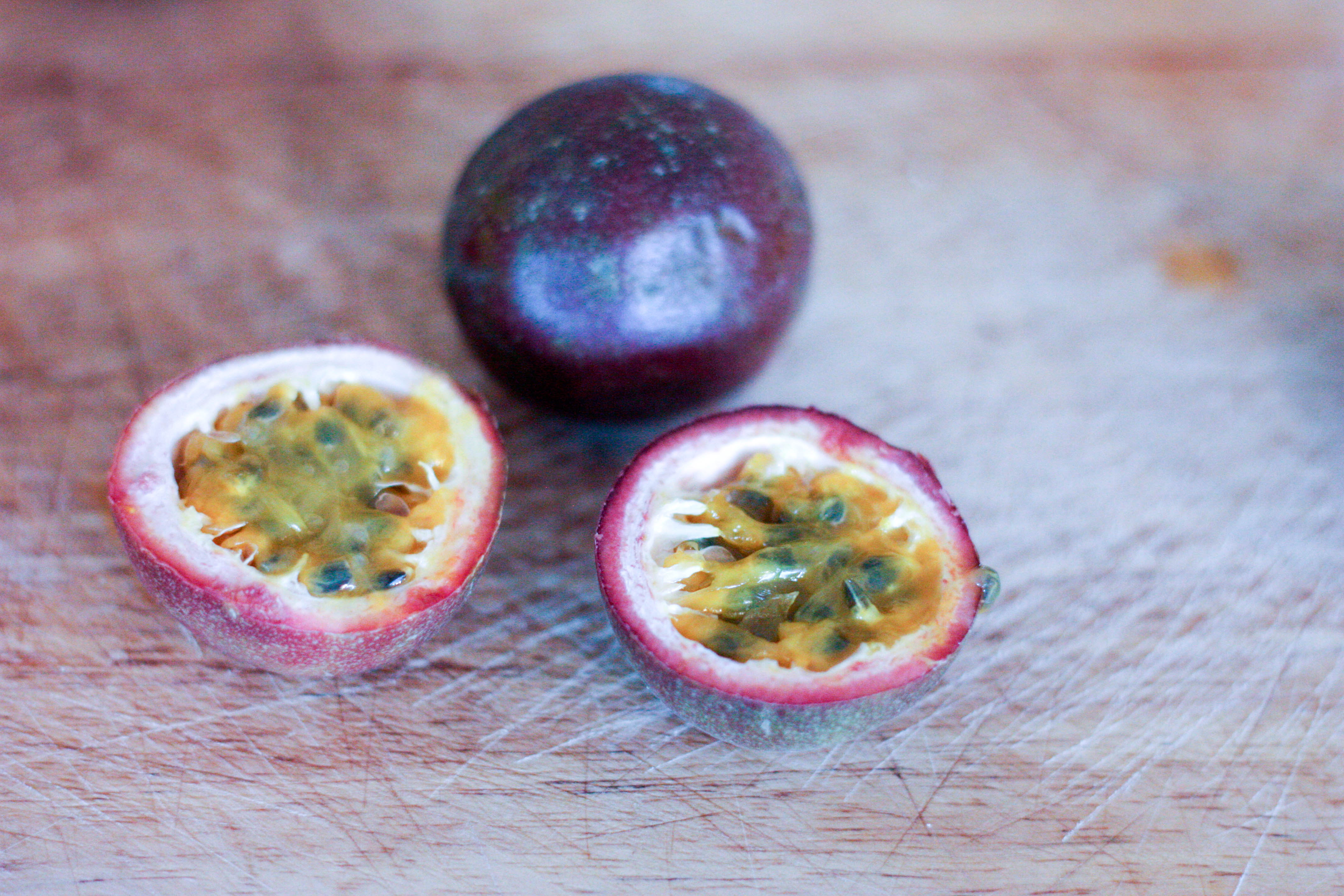 Passion fruit pulp.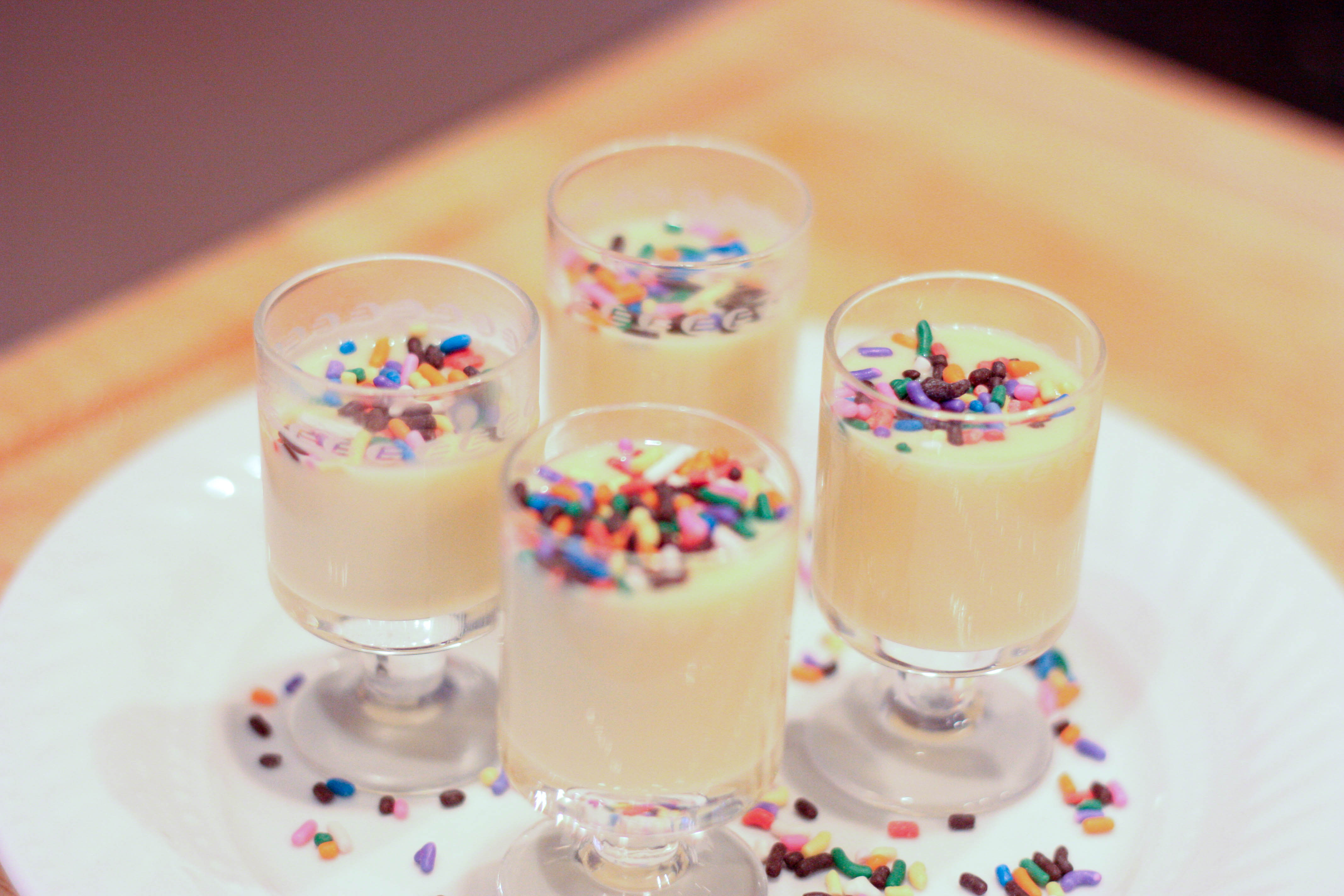 Serve in small plastic cups or any small serving cups like these.  Sprinkle with jimmies, just for kicks.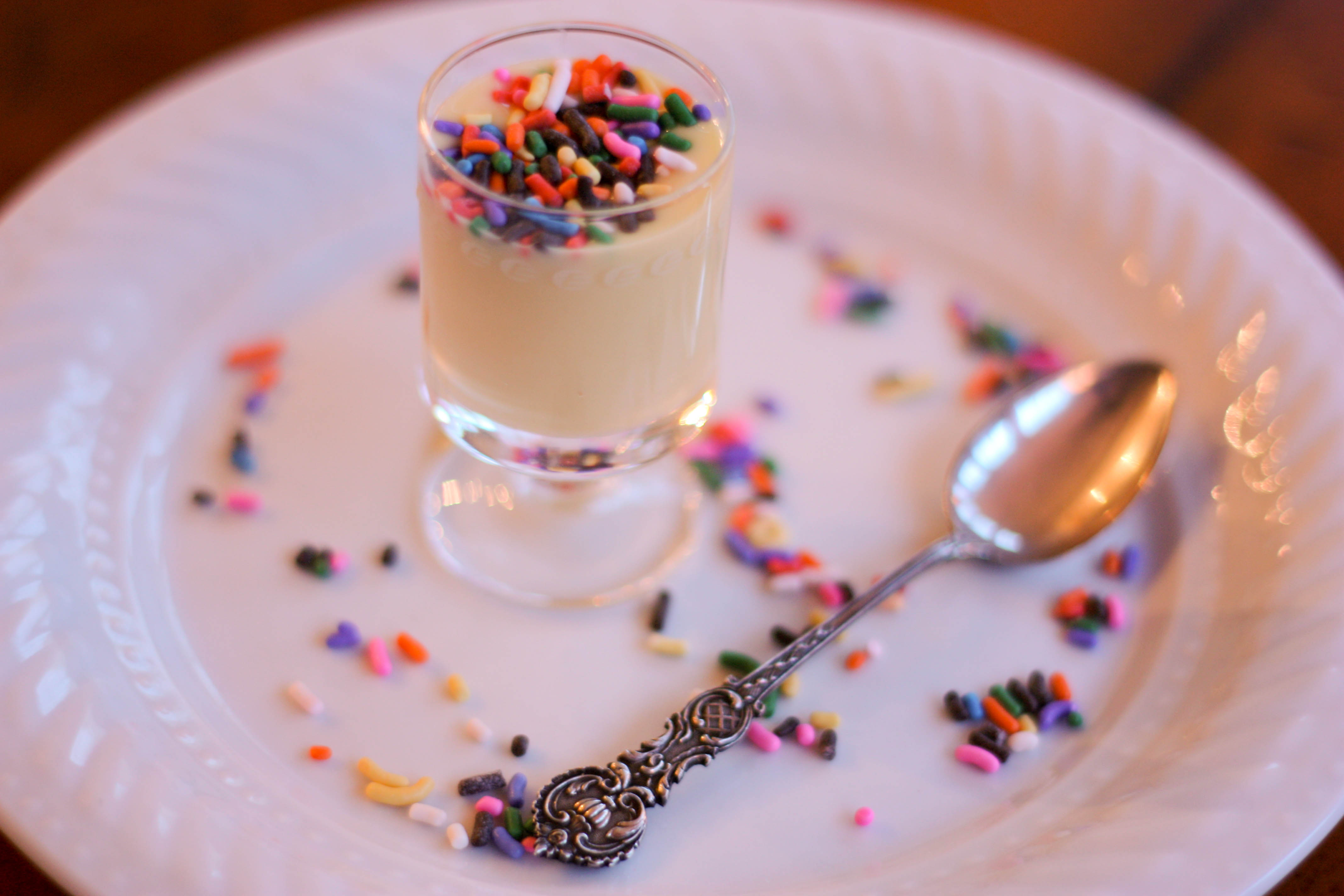 So, the healthy aspect of this little treat is it's small size.  One decadent, delicious and sleep-inducing little bite for all.  Enjoy!
Have you ever tried passion fruit? Do you like it?  What's your favorite way to eat it?
Brazilian Passion Fruit Mousse (Maracuja)

8 passion fruits
1 (14 ounce) can sweetened condensed milk
2 cups real cream
2 Tbsp sugar or few drops liquid stevia

Directions

Slice passion fruits in half and scoop out contents into a small bowl. Strain pulp through a small sieve or cheesecloth.  Stir in sugar/stevia and sweetened condensed milk.  In a chilled bowl, beat cream until stiff peaks form.  Fold cream into the passion fruit mixture until no streaks remain. Refrigerate for about an hour. Sprinkle with jimmies before serving, if desired.