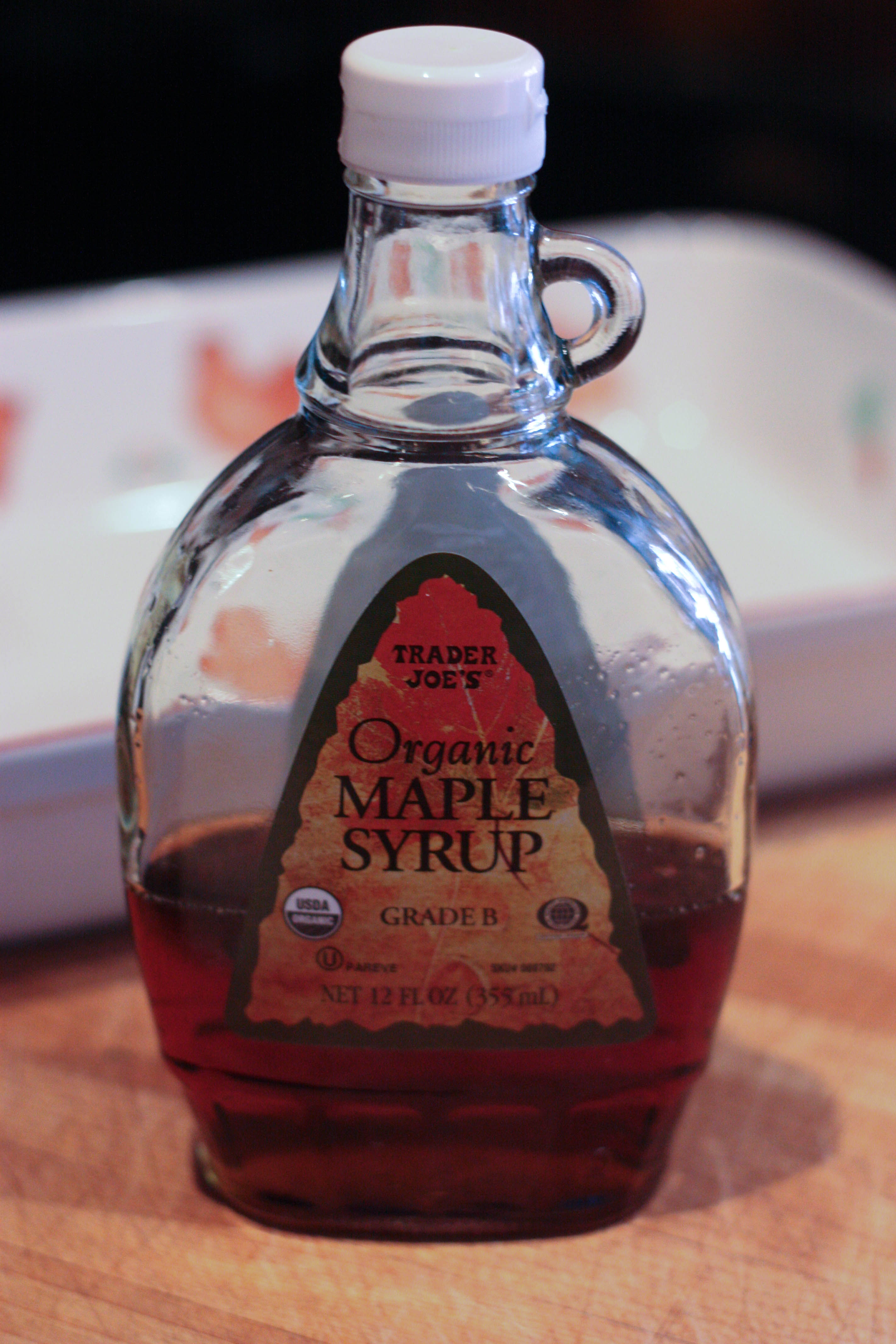 You're probably wondering why I'm writing about chicken.  Well, it turns out I actually make chicken — thighs in particular — at least 3 times/week for my husband.  I've become quite the "thigh master" over the years — I've got the whole process down to a science.  I try to get creative with the preparation, I've tested every simmer sauce, marinade, chutney and preserve they sell at Trader Joes.  And I've made up a few gems of my own.  Lucky for me my husband is not the least bit picky.
This month's Recipe Redux food is maple syrup/honey.  I was going to make a salad dressing or roast some veg with maple syrup but thought — b-o-r-i-n-g. So I did a quick search online and came across this super simple recipe by the oh so cute Witty in the City.  She made pretty big claims about the deliciousness of this dish, so I kinda couldn't resist trying it out…and maybe even impress my husband?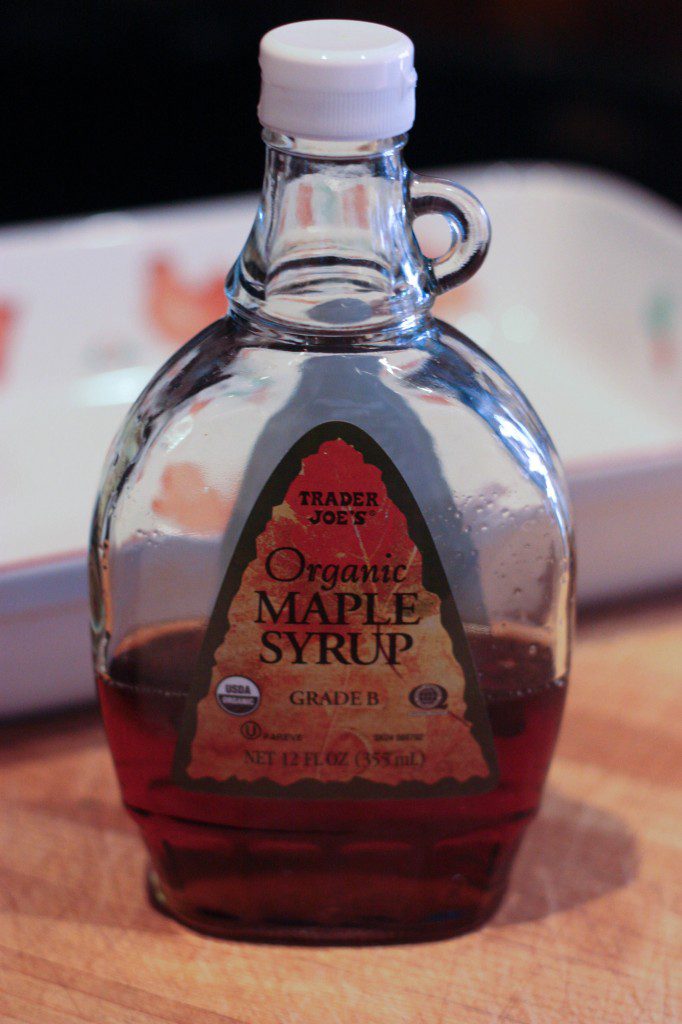 The recipe is so simple I won't bother typing it out.  All you do is combine 1/4 cup maple syrup + 1/2 cup Dijon mustard + 1 Tbsp rice wine vinegar.  I used Trader Joe's whole grain Dijon mustard but I suggest if you use this to increase the maple syrup a bit.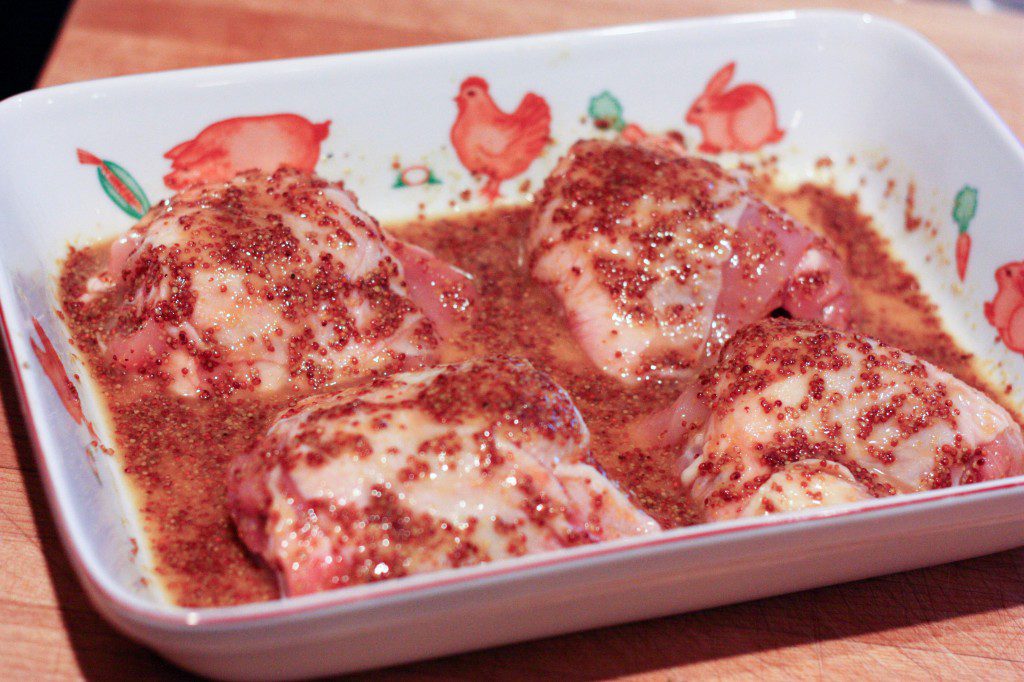 Then just pour the marinade over your chicken (or any meat, really).  And bake at 375 for about 45 minutes.
Witty in the City suggested a sprinkle of fresh herbs, so I topped it with some rosemary.  It looks delicious, huh?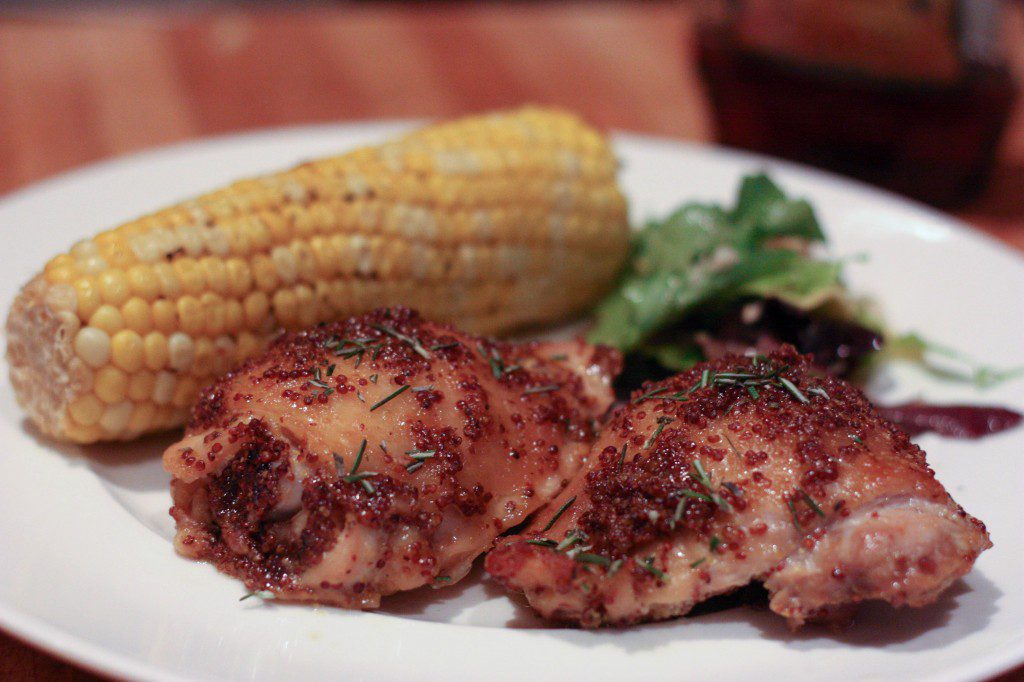 I served it up with some veg and greens and that was dinner.  So easy.
How does it taste?  Well, my husband said it was really good but…"you better like mustard."  That pretty much says it all, right?
What's your favorite way to prepare chicken thighs?  Please share, I'm always looking for new recipes!  
Enjoy my fellow reduxers below as they share their spin on maple syrup and honey.  Yum!