If you're a fan of pumpkin, apple, or even fig butter, you must try this rosemary pear butter.   A client of mine sent me the recipe last year and I've been dying to try it ever since.  My house smelled amazing while it was cooking up…but I really love anything with rosemary!  After tasting it, next time I would use much less honey (if any?) than the recipe calls for, and it would be just as delicious!  What do you think?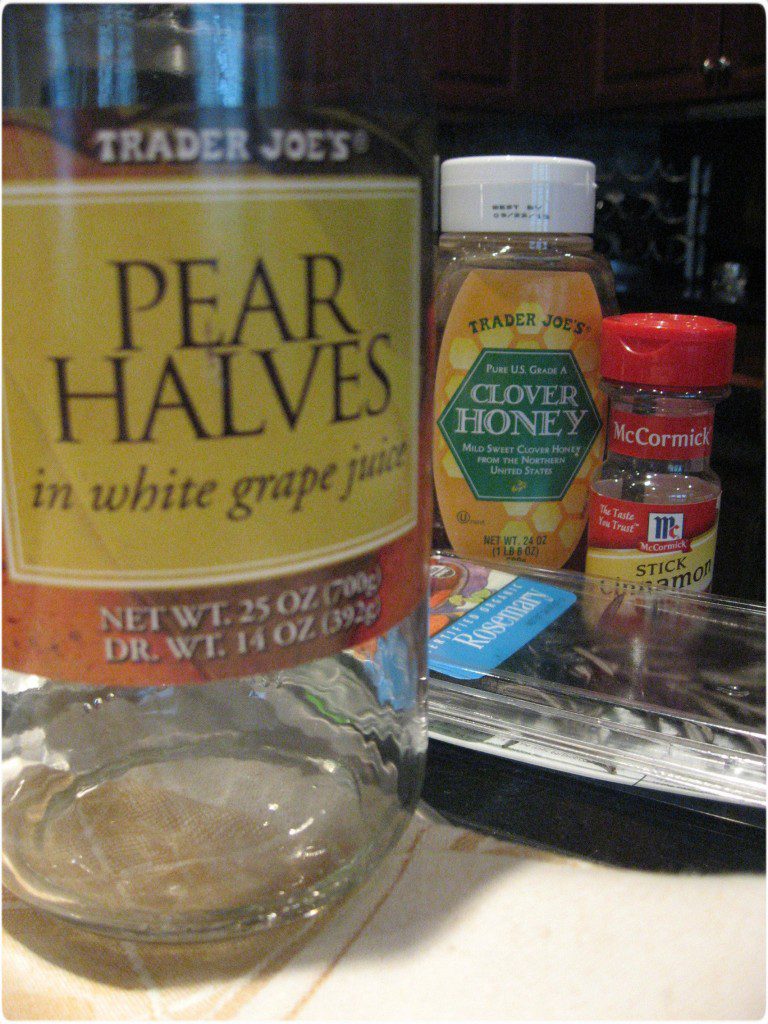 A few simple ingredients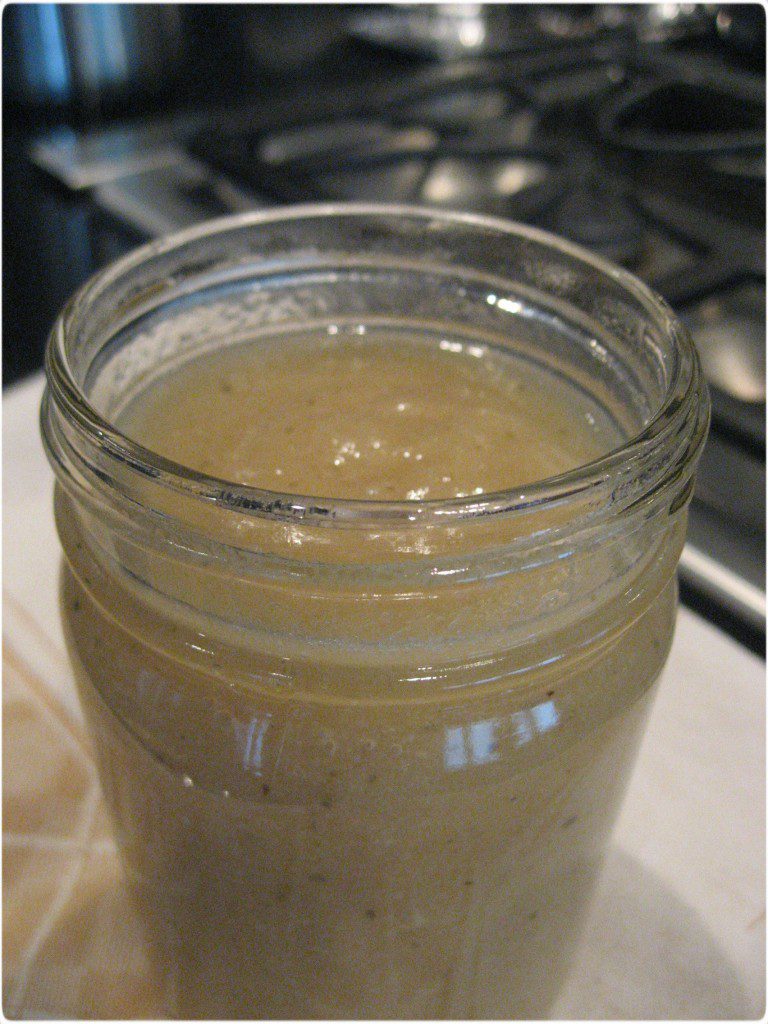 the finished product, ready for the fridge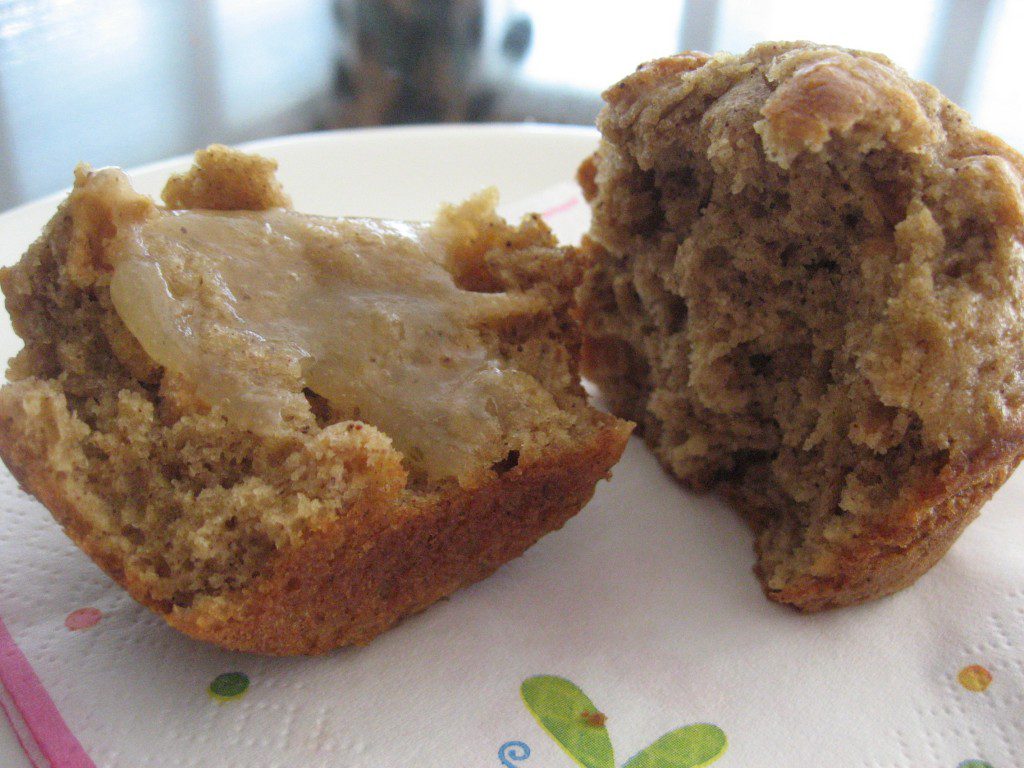 or a muffin!
Here's the recipe…enjoy!
Rosemary Pear Butter

Ingredients: 

1 jar of Trader Joe's Pears with the juice  (or 2 cups fresh chopped pears + 2 cups of pear nectar)
1 cinnamon stick
2 sprigs rosemary
1 drop fresh lemon juice
1/2 cup wildflower honey

Directions:
Cook pears for 30 minutes, then add rosemary, honey and cinnamon. Continue cooking for an additional 10 minutes. Once the mixture has cooled slightly remove the rosemary and add the lemon juice. Puree in food processor or use immersion blender. Store in individual containers and freeze or it will keep in refrigerator for several weeks.

Serving Suggestions:

Mix into cottage cheese or Greek yogurt, top with toasted walnuts
Stir into oatmeal
Brush onto baked ham
Make a spread for crackers with  fresh ricotta or blue cheese
Spread onto pancakes, waffles or French toast

For more quick and easy recipes like this, check out my "Busy Woman's Guide to Stress Free Grocery Shopping."  
Danielle creates personal eating strategies for busy men and women through individual nutrition counseling,
cooking classes
and digital programs. She inspires working parents, busy families, and stressed out professionals to change the way they think about food. Danielle is also a cookbook author, nutrition and culinary spokesperson, and recipe developer.
Click here
to sign up for her Confident Kitchen newsletter.
Latest posts by Danielle Omar (see all)